Summer Breeze will take place in Dinkelsbühl, Germany on August 13-15, 2015.
Cannibal Corpse, Kreator and Venom are among the bands that will perform at the Summer Breeze 2015 festival.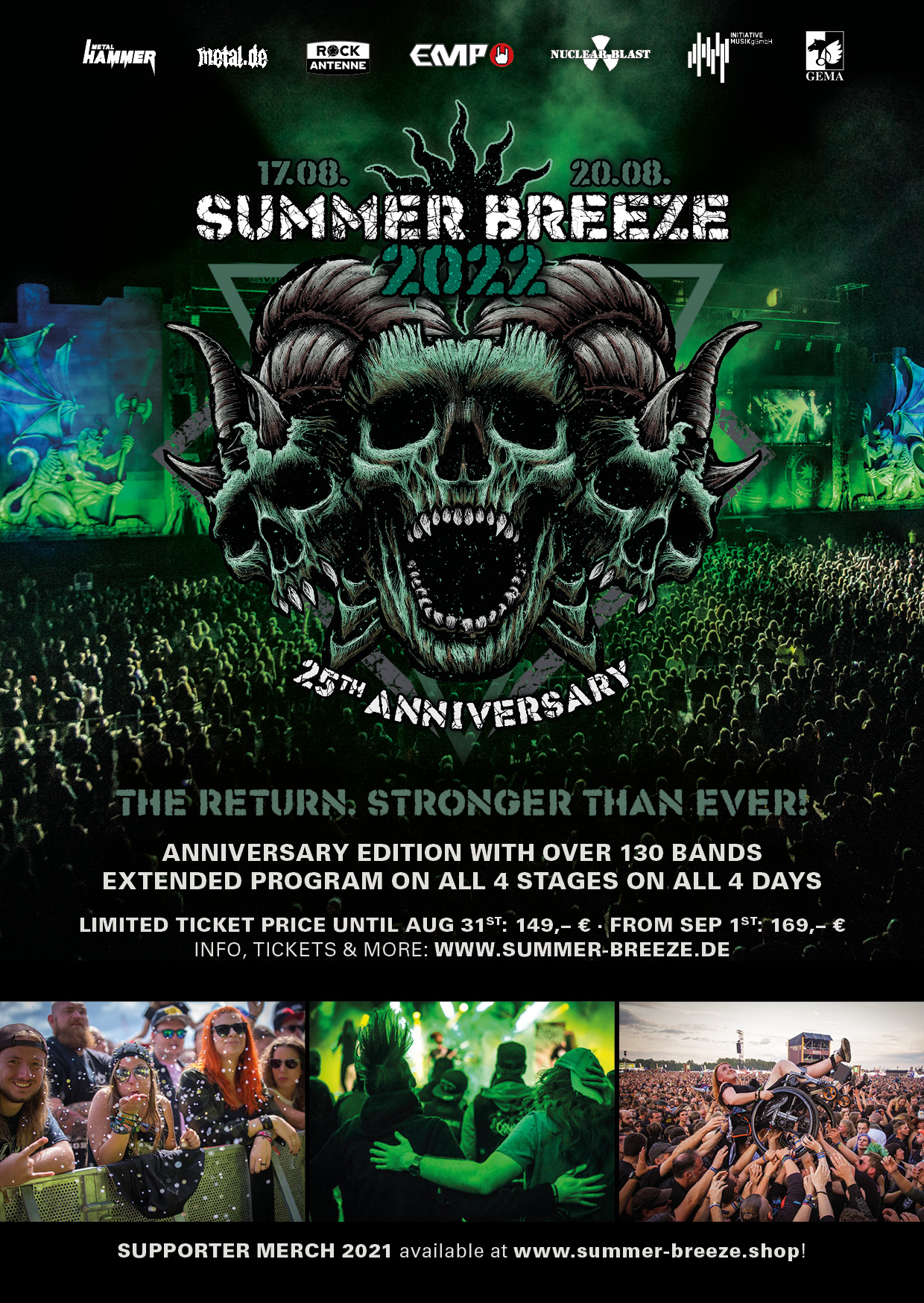 Summer Breeze 2015 Tickets
3-day ticket
99.- € (incl. camping, pre-sale fee)
www.sbtix.de
The first 10,000 3-day tickets for SUMMER BREEZE 2015, which will take you to the metal party of the year from August 13th to 15th, are available as an exclusive earlybird package for 99.- Euros (incl. camping and pre-sale fee) including the SUMMER BREEZE 2013 DVD limited to 10,000 copies.